At Elegant Entourage Salon & Spa we strive to offer more than just a pretty face so we invite you to visit "Accessory Addicts Boutique" located on site. From beauty products to ear rings, hand bags to gentlemen accessories we've got the market cornered.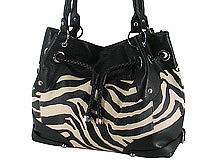 Stop by to rejuvenate your hair and nails but don't forget about the rest of you. Delight your soul with our exclusive line of Beauty Soufflé Shower/Bath Gel and Lotions. Blind 'em with some new bling but keep your eyes protected with a pair of designer sunglasses. Top it off with the perfect purse.

Please feel free to browse our selections to the left. Pick up something nice for you or that special someone. Remember...the first word is Elegant. 'Cause Somebody's watching you.